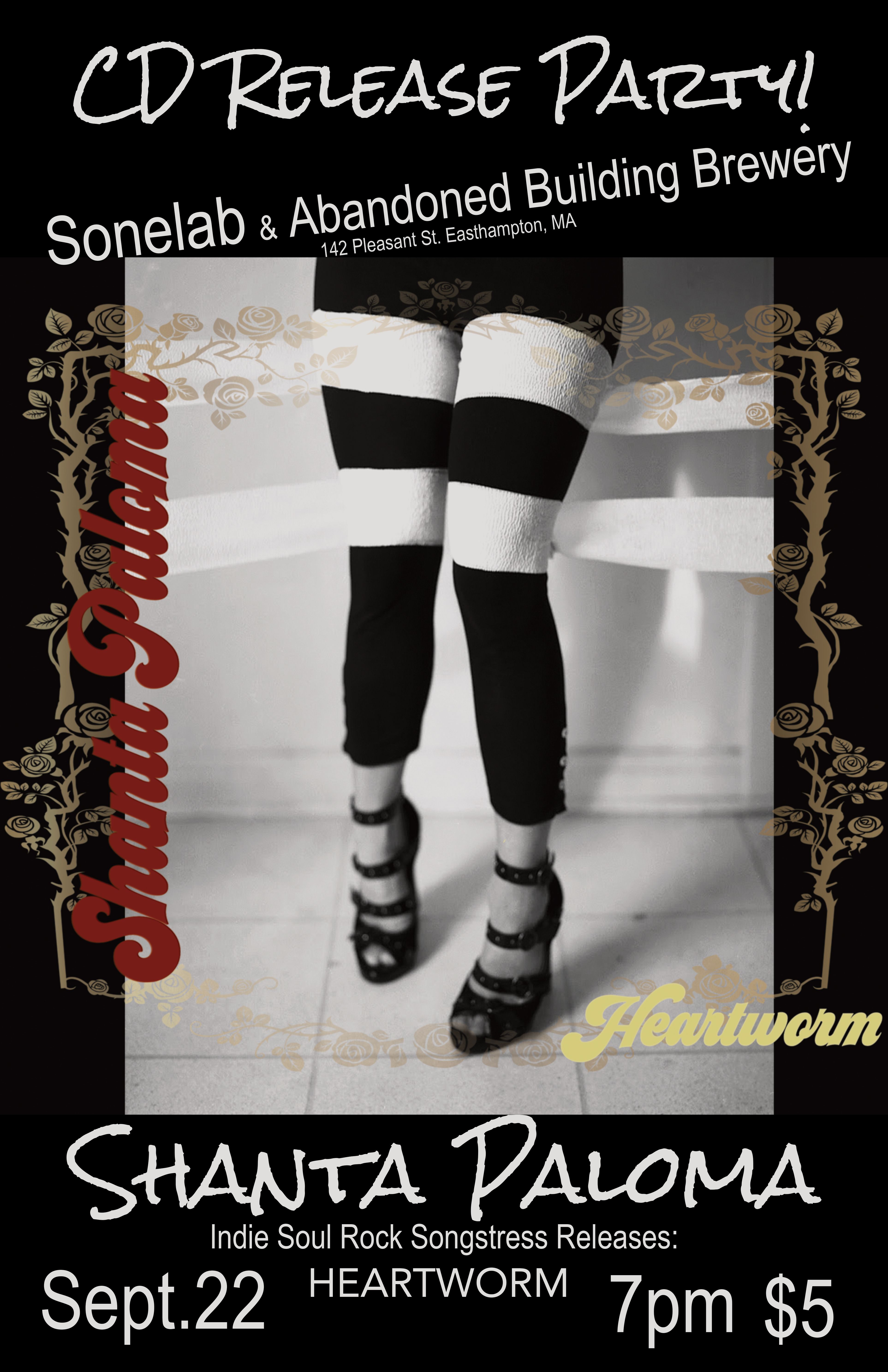 Hello Humanoids!  It's been a hot summer and hopefully you have been on vacay, somewhere cool and lovely...
Enjoy the last month of summer, settle back in for the fall,  and one, two, three weekends be ready to ParTAY! 
Imagine this... 
You.  Your Date.
Y'all are dressed all fancy-like. 
Cigars & Cognac for for the Shwankiest. 
It is 7pm.  
Guy at the door says that it is only $5 to get in. 
Sweet. 
Come in to the warehouse.
Sonelab is open for refreshments and conversation. 
Artwork by local artists paint an air of bohemian sophistication. 
So far your eyes have been tickled. 
And your mind. 
Live music at 8pm. 
In the backroom.  
Till then, go down the hall... 
~  hop skip and a jump to Abandoned Building Brewery
SPecial Heartworm Cocktail at the bar... 
Delicious beer with a surprisingly high APV %
And there is road trip video footage streaming on a projector
It's from when I was on the road, driving across the USA for 6 weeks playing these songs in as many cities as I could. 
There will be all of that. 
and more cool stuff. 
The Deets: 
What: Fancy Ass CD Release ParTAY for my new album, HEARTWORM!   
When: Saturday September 22nd  @ 7pm 
Who: * Shanta Paloma Band  * Sonelab  * Abandoned Building Brewery  * and  *YOU!* 
Where: Sonelab, 142 Pleasant St., Easthampton, Massachusetts, 01027,  Come in through the back door.... 
Why: Why Not?   
<3 sp 
p.s.    What do YOU think we should call the SPecial  Heartworm Cocktail?